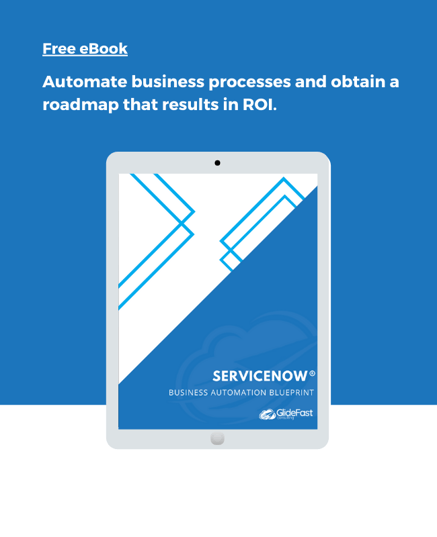 Without a clear and futuristic plan, it's difficult to understand the value of your ServiceNow investments.
But the sky's the limit when it comes to what you can achieve with ServiceNow.


That's why our Advisory Services team put together this comprehensive guide.
They mapped out the processes and best practices you need to follow before implementing ServiceNow.
Don't get lost on the road to achieve business automation. Download your free blueprint to get started.
---
At GlideFast Consulting, we pride ourselves on being able to deliver a successful and seamless implementation of the ServiceNow platform for our clients.
The goal of the Strategic Advisory Practice is to provide an avenue for implementation success to clients who require a much more consultative centered approach.
Ensuring that clients have a clearly defined set of agreed upon service management policies and procedures will not only lead to an excellent source of ServiceNow platform requirements, but will ensure that organizations run their IT operational environment in a structured, and accountability-based model.