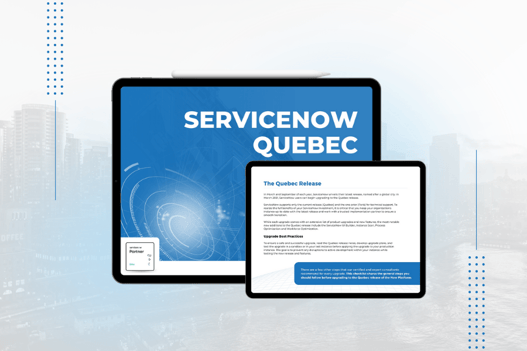 In March and September of each year, ServiceNow unveils their latest release, named after a global city. In March 2021, ServiceNow users can begin upgrading to the Quebec release.
ServiceNow supports only the current release (Quebec) and the one prior (Paris). It is imperative to keep your instance up-to-date with the latest release to benefit from new innovations and enhancements.
While each upgrade comes with an extensive list of product upgrades and new features, the most notable new additions to the Quebec release include the ServiceNow UI Builder, Instance Scan, Process Optimization, and Workforce Optimization.
---
In this free checklist, we cover new release features, GlideFast's most notable updates, and best practices for upgrading to ServiceNow Quebec.