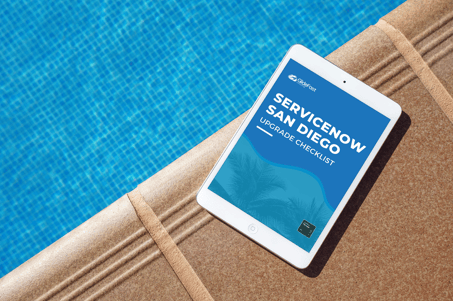 In March and September of each year, ServiceNow unveils their latest release, named after a global city. In March 2022, ServiceNow users can begin upgrading to the San Diego release.
ServiceNow supports only the current release (San Diego) and the one prior (Rome) for technical support.
To realize the full benefits of your ServiceNow investment, it is critical that you keep your organization's instance up-to-date with the latest release and work with a trusted implementation partner to ensure a smooth transition.
In this free checklist, we cover new release features, GlideFast's most notable updates, and best practices for upgrading to ServiceNow San Diego.